This trip with my family is definitely the most memorable by far.
First, my mother got stopped as we were leaving to the gate because the police finally caught up with her there were some issues with the system. So us four kids just had to carry on to the plane without any parental supervision (like 'Home Alone' but in reverse). Naturally we were very sad but then quickly got over it as we landed in the Land of Smiles (which was a million degrees). We also got over the heat very quickly once we had our cold coconuts at the Zeavola Resort on Phi Phi Island, which I must say, takes the 'open' concept to a whole new level. Think 'human terrarium'.
Parents sorted out and joined us by evening and we were
We visited Maya Beach where the view, the air, the clarity and colour of the water is breath-taking. Purportedly Leo Di Caprio was here as this was one of the locations of 'The Beach' movie so we showed up. Us and about 100,000 other foreigners.
Did a little snorkelling here and there which was bes because for the first time there were so many beautiful schools of fishes that they were all touching us. They were all perfectly harmless. Well, not really. I was poking some of the fishes and one of the fishes poked me back. I was bleeding underwater and at first was scared of attracting sharks but then I thought I only needed to out-swim my sister.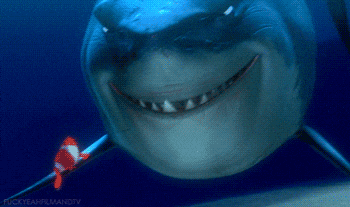 There was an island nearby called Mosquito Island but we didn't need to go there, the inhabitants of that island decided to visit us instead. So it goes cleanser, toner, moisturizer, sunblock, perfume, insect repellent, baygon, rub on some lemongrass and hang a mosquito coil around your neck, and THEN you can leave the room.
Phi Phi was good good and we enjoyed our stay there. Also one of us stepped on a pregonanant cat and got bitten. I'm not going to say who but this is why we should look where we are walking.
After 3 days we left Phi Phi back to Krabi and stayed at Tubkaak Boutique Resort which is 5 star good. Staff was friendly and the facilities were yes. Food was tom yums as per uge.
Also I tried Muay Thai for the first time. The instructor was impressed with me. I guess I'm more violent than I think.
We went to the town nearby for shopping and it was okay. I'm not really a fan of shopping, but I got some pretty sweet smelling essential oils which are all the rage now. FOMO purchases.
Also, one of us fainted inside a restaurant during dinner. I'm not going to say who but this is why we should take it slow. Yo.
Did the whole elephant ride thing, and it had to be my elephant that had a rebellious streak, refusing to listen to the rider. I feel you, Dumbo, you want to be free. Millennial animals are so entitled.
He was growling and threatening to throw us off but I still gave him bananas because I have a need for approval complex.
Took a selfie to have something to show for my holiday.
And then we were on our way back home. But not without getting the BEST massage in the world at Boossabakorn Spa. Really. I have been to many a spa since I was in my tweens but no one did magic like this place.
Krabi was good. Would go back again just for the spa.
P.S. Just watched the #Jamy Wedding and it is better than #HarryMarkle.
#peraltiago
NINE-NINE!
A true love story in our time.
Side note: I still haven't watched 'Fake Love' so please stop showing me pictures of JK's abs you spoiler addicts.
Thinking of: Whispers of a BSBxBTS collab is honey to my ears.