"God stopped being real to me because He wasn't there for me when I needed Him most."
I didn't delve into what she meant, but it gave me a picture of her perspective of this God she trusted that ignored her in her pain and overlooked her in her lowest point of her life at that time.
In pain, we want to be recognised, we want to be loved, we want to be comforted. This is very natural, you see it in a child that is crying, when mommy or daddy picks him up, he's soothed and calmed. And the expectation from someone like God who makes the claim 'I will never leave you nor forsake you', is really high.

When bad things happen to us, the first question that would usually come out of our mouths, is 'Why?'.
I'm talking about pain and suffering because some of us know it takes a lot of hard work and discipline to build our faith, we also know how little it sometimes can take to destroy it.
There's this story of a man named Job. In his time, he was known as the greatest man in the east. Just to give you a picture, he had 7000 sheep, 3000 camels, 500 oxen and donkeys and many servants. He also had children, 7 boys and 3 girls. He's the guy many would classify as blessed.
In one day, everything was taken away, he loses his source of income, his property, his help and his children. No warning.
Interestingly, in the story of Job, the author answers this question of 'Why Job' to us, the reader, by revealing a conversation that takes place between God and Satan.
So Satan is wafting around, and the conversation starts with God asking Satan, "What have you been up to?"

Satan answers," Going here and there, checking things out on earth."
God said to Satan, "Have you noticed my friend Job? There's no one quite like him—honest and true to his word, totally devoted to God and hating evil."
Satan retorted, "So do you think Job does all that out of the sheer goodness of his heart? Why, no one ever had it so good! You pamper him like a pet, make sure nothing bad ever happens to him or his family or his possessions, bless everything he does—he can't lose! "But what do you think would happen if you reached down and took away everything that is his? He'd curse you right to your face, that's what."
God replied, "We'll see. Go ahead—do what you want with all that is his. Just don't hurt him." Then Satan left the presence of God.
The next morning, Job walks out the door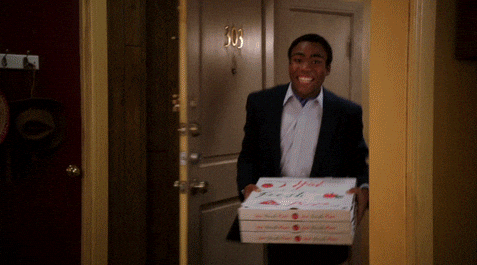 As we mature we want to have our shtuff together. For Job that season, that was allowed by God, must've been the darkest season, pitch black. Yet in Job's darkest day, God had the spotlight on Him. On a day he felt God had forgotten him, that was the day God was giving him His utmost attention. That is the love of our Heavenly Father.
Even on our worst day, God is thinking of us, in fact one time, Jesus was having a bad day, some say the worst, he was hanging on a cross. That's a pretty bad day.
Even on Jesus' worst day on earth, you are still the joy set before him. That is the love of our father.
Bad things happen to us because God is actually calling us to a deeper faith,one that trusts Him and chooses to stay with Him even when His love for usincludes losses, the relinquishment of dreams and earthly hopes, and painfulexperiences for which there will be no remedy in this lifetime

Lydia Brownback, Trust

Hang in there, we've all gotta go through the storm to come out through the backside to the rainbows.
Thinking of: Green, Black and Trevor Noah's Are You Afraid of the Dark